Hello, I'm Randy Sparage and sports has been my life. Growing up in Granada Hills, I played baseball, basketball and flag football. I was the sports editor of my high school paper. Later, I received my Bachelor's Degree at USC in Sports Information/Broadcast Journalism.
That led to a 30-year career as a sportscaster working for the NBC affiliate in San Antonio, the CBS affiliate in Dallas, and national cable networks Prime Sports and Fox Sports Net here in Los Angeles.
As you would expect, I passed my love of sports onto my son. He also played baseball, basketball and flag football and Dad loved nothing more than coaching his teams and watching his games.
All that said, it has always been a dream of mine to organize and operate a youth sports league.
Well, my dream has come true.
Be a part of the dream.
Way2Go! Sports--it's the Way 2 Go!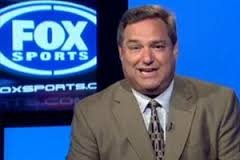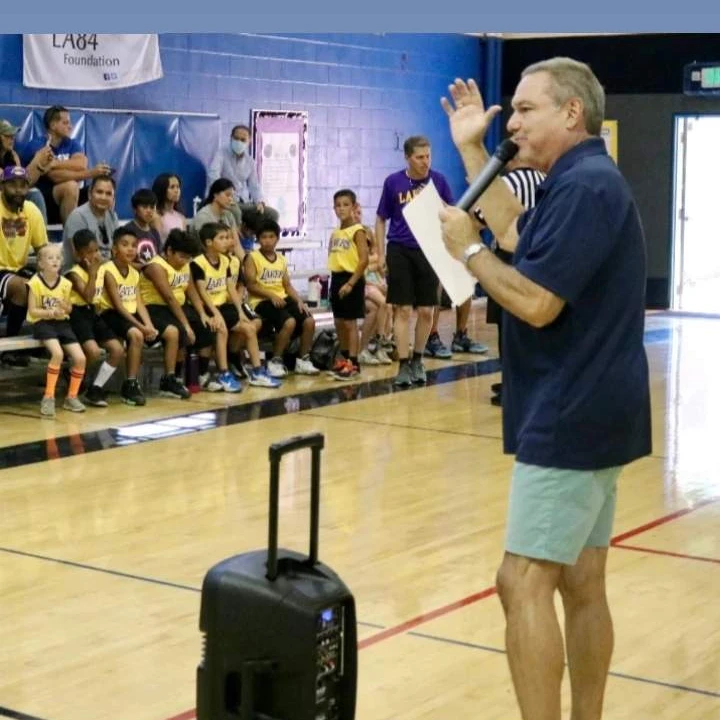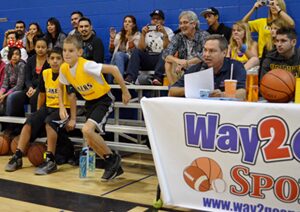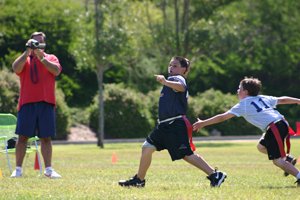 Videotaping my son playing flag football in the summer of 2006